| | |
| --- | --- |
| Posted on 10 April, 2017 at 3:05 | |
There is more to selling your home than putting up a 'For Sale' sign on your front lawn. Here are the first things you should check off your list to help you get the largest return from your investment and to ensure the process runs as smoothly as possible.
Choose a quality agent
Asking family and friends who have purchased or sold a property about their experience is a great way to ensure the agent you've enlisted will provide quality service. A website and promotional material will always highlight the agent in the best possible way, but word of mouth and past client reviews will show their true colours.
Make sure the agent specialises in your area and is someone you feel comfortable around as they don't just negotiate prices on your behalf, they also act as a mediator and represent you as a vendor.
Prepare the paperwork
Getting together all the documents required is a tedious yet necessary part of the process. Before a property can be marketed for sale, your agent may require a copy of the Contract from your legal representative (depending on which state you are selling in). From a disclosure document to a home loan pre-approval, ensure all the paperwork is prepared in time to ensure it all runs smoothly.
Don't take things personally
Remember this is a business transaction; don't feel insulted if you receive feedback on the property that doesn't match how you feel about your home. To ensure you come out with the best deal, remove all emotion and think of your house as a commodity.
Your property won't sell itself
Thinking that your home will sell itself can be a costly mistake. Despite how much you like the way you have it set up, furniture, flooring and painting changes can make a big difference to the property's wider appeal, and marketing it widely can increase the competition and, therefore, the price.
Engage in a thorough marketing campaign and invest in presenting your property in its best light. Trusting your agent's strategy can help secure the best financial result.
Speak with your broker
If you are making a decision to sell, speak to your finance broker to ensure that your plans after selling – whether they are buying a similar property, upgrading or building – are actually feasible.
I always advise clients to speak to their broker first to make sure their plans for post-settlement are realistic. There is nothing worse than selling your home and then not being able to achieve what you had set out to do.
Surround yourself with a good team
When all of the people in your network, including your broker, conveyancer and agent, communicate effectively, you should be blissfully unaware of any minor issues that pop up during the course of the sale.
As an MFAA accredited finance broker we must meet the highest industry standards, so we will be able to refer you to a great agent and other professionals that will help make the home selling process flow with minimal stress. Please contact Brad at Finance Street now to discuss.
| | |
| --- | --- |
| Posted on 9 April, 2017 at 23:30 | |
So you've decided to partner with a mortgage broker to smooth your first – or return – entry into the world of property, mortgages and loans.
But before you choose your mortgage broker, it's worth understanding the value they bring to the lending equation, and also how their commission structure works. After all, if you're not paying the broker for their service and advice, who is?
What can I expect from a mortgage broker?
A mortgage broker will work with you to understand your goals and objectives, as well as your borrowing capacity, and will help you secure a loan that meets your needs from a panel of lenders. This includes reviewing a range of loan products, negotiating with panel lenders on your behalf and seeing the loan application process right through to settlement.
In Australia, many mortgage brokers provide their services to customers free of charge. In nearly all cases, brokers rely on commissions paid by lenders on loans settled consequent to applications the brokers submit on their customers' behalf.
Many home owners and property investors work with mortgage brokers because they provide expert knowledge and have a comprehensive understanding of the lending landscape.
Researching loan products can be time consuming, however mortgage brokers have the features of numerous lenders' loan products at their fingertips, saving their customers a lot of legwork.
How do broker commissions work?
Lenders pay mortgage brokers a commission on the loans they arrange for customers. Generally, mortgage brokers receive two types of commission from lenders.
They may receive an upfront commission that is based on the amount of the loan settled and they may also receive what's known as trail commission calculated on the outstanding balance of the loan.
In each instance, the mortgage broker should give you particulars of the commissions they will receive on your loan.
I'm not a first homebuyer - can a mortgage broker still assist me?
If you've bought property before, chances are you'll have some understanding of the lending environment. However, loan products change frequently, as do lender terms and conditions, so working with a mortgage broker can help even the most seasoned property buyer secure a competitive and tailored loan product.
Mortgage brokers provide an expert and time-saving service to loan customers all over Australia.
To help you secure your home loan, contact Brad and Finance Street today.
| | |
| --- | --- |
| Posted on 9 April, 2017 at 23:20 | |
Insurance for something you can't see or touch, such as your income, may seem strange. But how would you pay your mortgage if you were unable to work?
When considering insurance, it's common for people to pass it off as a pesky added fee involved in owning a car, running a business or protecting a house against damage. Income insurance, on first glance, can seem like another costly precaution that's unlikely to prove useful.
But when you think about how your income facilitates your lifestyle, it's often at the top of the list in regards to things that you can't afford to lose. Cars and houses can be replaced, but losing an income, perhaps for life, could see both lost.
Income protection insurance covers salary loss due to injury or sickness. Unlike workers compensation, it applies to injury or sickness at any place or time. And, unlike government allowances, it pays in accordance to your earning capacity.
"If someone is injured under worker's compensation, for the first few weeks they receive a higher rate, but then it drops. Therefore, people's standard way of living is sacrificed if they depend on this form of protection," says Coverforce Executive General Manager Employee Benefits Matthew Crawford.
Income protection policies vary in regards to their terms and conditions, but they usually offer 75 per cent of gross wages for a maximum time period. It's a form of insurance that is particularly important for people who have regular repayments to make against debts.
"The most important reason for income protection is when a person has a strong reliance on an income," Crawford explains. "When you have someone with financial responsibilities, like a family or a mortgage, that's an important time for income protection."
Having a majority of your current income insured against the possibility of being away from work helps you avoid defaulting on mortgage payments, personal loans or credit cards.
It can be the difference between continuing along within your current lifestyle following illness or accident, or being forced to dramatically change your lifestyle due to an inability to repay your debts.
"Most people these days have enough stress already, with the economy and the price of housing going up. Income protection gives that little bit of extra peace of mind. It works when you can't work," Crawford says.
Considering how you will pay your mortgage if you were away from work for a period is essential, and Brad at Finance Street can work with you to help you find the right insurance to help ensure your investment in property is protected.
Please contact Brad Grant at Finance Street to discuss on 0477611232 or email [email protected]
| | |
| --- | --- |
| Posted on 9 April, 2017 at 23:15 | |
It's easy to get carried away with the fun part of buying a property – looking at houses – but delaying the less compelling task of arranging finance will weaken your negotiating position on both the property and the loan.
Looking for a property to purchase is an exciting time. Choices regarding location, size, number of rooms and local amenities often see house hunters carried away in a deluge of daydreams and anticipation.
But, before you get carried away, it's important to check off the essentials first. Although organising your finances may seem drab in comparison to perusing sales listings, gaining pre-approval with a lender will give you confidence about how much you can afford to borrow.
"First and foremost you need to determine if you're eligible to borrow money from a lender," says ME Bank Head of Home Loans Patrick Nolan. "Your ability to repay the loan will need to be assessed – you don't what to find out after you've [made an offer] that your credit history or deposit is not up to scratch."
Arranging finance before finding the perfect property will put you in a good position when it comes time to make an offer. When you do find the house you have always wanted, you can present to the seller and estate agent as a prepared applicant who is serious and reliable.
"It shows you mean business, and gives them peace of mind that your financing will not fall through. Don't be afraid to let the selling agent know you have conditional loan approval in place," Nolan advises.
Sellers are most interested in completing their sale fuss-free and with steadfast funding, and showing that you are capable of both will help put you at the top of a potentially competitive list of applicants.
In the instance that you find and secure purchase of a home without having your loan pre-approved by a lender, there are a few pitfalls that you risk running into.
"If you don't have financing to pay for your property, you run the risk of forfeiting your initial 10 per cent non-refundable deposit you need to put down to secure the property. This may differ depending on what state you live in, but the point is it always pays to be organised and have pre-approval in place," Nolan says.
Saving home loan applications to the last minute also leaves less time to find the most suitable loan and have it approved ahead of settlement.
"Arranging financing as an afterthought also adds immense pressure to the process of shopping around for the right loan and gathering the paperwork to prove you can service the loan," Nolan explains."You don't want to rush this process."
The first step towards finding your new home is speaking to an MFAA Accredited Finance Broker to sort out the finances. Please contact Brad Grant at Finance Street to discuss on 0477611232 or email [email protected]
| | |
| --- | --- |
| Posted on 9 April, 2017 at 23:05 | |
Savvy borrowers have an endgame in sight before they even apply for a home loan, and with the right mortgage offset account, they could win that game even more quickly.
Home buyers usually focus on the here and now, not the distant future. Rather than the size of their loan balance in 10 or 20 years, they are more likely to think about how much they can borrow and the kind of house they can afford.
But smart borrowers know the future matters. The years roll around and it's always better to pay off a mortgage before its term and pay less interest to the bank.
The good news is that if a mortgage offset account is right for a borrower, it can help them do just that. An offset account can make them a match for their mortgage.
What is a mortgage offset account?
A mortgage account with 100 per cent offset is a fully featured transaction account that sits alongside a home loan. In many ways it acts just like a regular bank account.
However, along with the usual facilities, like ATM access and direct debit, there's another significant advantage: Any money sitting in the offset account reduces the amount that the bank calculates interest payments against.
That's right. The loan principal is reduced for the purposes of interest calculation by the amount of money in the offset account, without increasing the repayment amount.
How does an offset account work?
An example may make it easier to understand how an offset account works. If a home buyer has a principal of $350,000 outstanding on their mortgage and also has $10,000 in a linked 100 per cent offset account, the bank will only charge them interest on $340,000.
The money they save in interest goes straight into paying down their loan principal, which has the effect of reducing the interest paid over the life of the loan, as well as the overall loan term. Less money paid off faster.
When borrowers realise that banks calculate interest on mortgages daily, offset accounts can be used proactively. For example, getting salary paid into an offset account means the loan principal is in effect reduced by that amount as soon as it is paid.
Savvy borrowers may even choose to use interest-free days on their credit cards to pay for goodsand services, so they can keep cash in their offset accounts working for them.
How can my mortgage broker help?
Mortgage brokers help borrowers apply for and secure appropriate home loans every day, and many will have an accompanying offset account. They will usually compare a range of competitive products, and look at loan features like offset accounts so borrowers can make informed decisions.
Anyone with a mortgage can choose to have a linked offset account, although it will depend on the loan type and institution. It's always best to check the offset is 100 per cent.
It's important to know that offset accounts are usually included as part of fully featured home loans, which might mean you pay more in fees or a higher interest rate. So discussing your financial circumstances with a broker could be a smart first step.
Game offest and match
Borrowers who are serious about winning the mortgage game need to be aware that having a mortgage offset account could offer them an edge in the long term.
In any sport, a match isn't won instantly. Points are accumulated over time. With the points scored daily by an offset account, it can be game, offset and match.
For more information contact Brad at Finance Street today.
| | |
| --- | --- |
| Posted on 27 December, 2016 at 21:30 | |
Worried about your kids not mastering the skills to manage their finances as adults? These tips for parents will help children develop good financial sense from a young age.
Most parents want their children to achieve the Australian dream of home ownership. The good news is that parents can actually play a key role in making this happen by teaching their kids the basics of finance and instilling good behaviours that will last a lifetime.
Starting from a young age
Children are sponges when it comes to learning, which is why starting their financial tuition from a young age makes perfect sense. Even in their earliest years, taking them shopping and paying for items with cash can allow children to quickly learn the basics of commerce and money handling. When they're at the right age, get them involved by counting the money together. It should be fun and educational.
Saving, budgeting and spending
As children get older, parents can explain to them the concepts of saving and budgeting. This will help them understand how to save for something they really want. Involve them in opening a savings account in their name, and making regular deposits with their pocket money. Most importantly, recommend they have a savings goal in mind and explain how their balance will grow over time.
It's also a good idea to talk about budgeting, because invariably they will be spending money at some point. A good strategy is to take them on a 'financial tour' of your home, showing them what particular things cost, including invisible items such as electricity. Show them the bills you receive for each, and detail how you budget for them from your own income.
The miracle of compound interest
Depositing money into a savings account is one thing, but explaining how that money can earn interest on its interest is one of the most powerful financial tools children can learn. Using ASIC's MoneySmart calculator, show them how much they can save using a long-term strategy.
Allowances and jobs
Part of the saving process for children typically starts with them receiving pocket money, but rather than just giving them money it's better for parents to encourage their children to get a casual job once they're of an appropriate age. This is one way of instilling a good work ethic that can be
carried forward into adulthood.
Financial transparency and investments
Older children, in their mid to late teens, can further improve their financial literacy by learning about more complex products and through practical experience. This can include teaching them about residential mortgages and how they work, and perhaps showing them data on how property prices have risen over time.
It's also good to explain how financial markets operate, including how interest rates are set and why it's important to shop around for the best deals. Their education may even involve following shares or investments in fixed interest products such as bonds. The more they learn, the more their confidence and experience will grow.
Being transparent and providing financial advice gained from your own experience will be invaluable to your children. Start from a young age, and continue the education process for as long as you can. Over time, involve them in what you do so they can build their own financial foundations for the future.
If you're considering helping your adult child buy a home, ask Brad at Finance Street about the options available to you.
| | |
| --- | --- |
| Posted on 27 December, 2016 at 16:50 | |
A home loan is generally a long-term proposition, but in some situations it can make sense to refinance your mortgage. Read this guide to the refinancing process, and speak to your broker, before deciding whether it's right for you.
Refinancing involves taking out a new mortgage and using those funds to pay off your existing mortgage. Doing so can save money and result in significant financial gains over time.
Why you might refinance
You might want a lower interest rate.
The lending products market is highly competitive and interest rates can vary significantly between banks. One of the most common reasons people choose to refinance their mortgage is to secure a lower interest rate from another lender. This could assist you to pay off your home loan sooner, potentially saving you thousands of dollars
That makes sense, but before taking any action it's a good idea to speak with your broker. They can not only look for a better interest rate for you but also help find you the type of lending facility that suits your lifestyle. This may even mean renegotiating a better deal with your existing lender. Either way your broker will help with the right advice.
Keep in mind that not all mortgage products are the same. A mortgage with a lower interest rate may not have all the benefits of your existing loan.
The interest rates, fees and the features need to be carefully considered and your broker can help you to navigate the options.
You want to change your loan type
You may want to switch from a variable loan to a fixed loan with your existing lender, to lock in a low interest rate. Depending on the type of mortgage you have, this may require refinancing into a different product. You might also have to refinance if you want to change to a split loan, which has part variable and part fixed rates.
You want to renovate or purchase an investment property
Another reason refinancing might be an option is because you want to renovate your home or buy an investment property. If you have equity in your home, you may be able to access some of the equity by refinancing your mortgage. (Note that you could also do this by redrawing or increasing the limit on your existing mortgage.) Your broker can help advise on the best option for you. Before going ahead with an increase or refinance, your home may need to be revalued and your broker
will advise how much you can borrow.
Your circumstances have changed
Refinancing could also be suitable if your circumstances have changed – for example, a significant change in your income. By taking out a new mortgage (or increasing your limit on the existing mortgage) through your current broker, you may be able to consolidate other debts, including personal loans and credit cards, into one facility, lowering your monthly payments and saving you interest.
While refinancing can save money, it may not be right for everyone. Consider your financial situation and ask yourself whether refinancing is right for you .
The refinancing process
Getting the refinancing ball rolling is simple once you've determined your needs and done your research through your broker.
The application. Your broker will evaluate your circumstances and assist you in submitting your application. You'll be asked to provide identification documentation and proof of income such as pay slips, and to list your assets and liabilities. If you're staying with your existing lender, you may not need to provide as much information.
Getting a valuation. Lenders will often require a valuation on your existing home to determine how much you can borrow. This bank valuation happens during the loan approval process and generally requires an inspection of the property by a licensed valuer.
Receiving approval. Once the lender is completely satisfied, full loan approval is granted. You'll receive an approval letter with a copy of the loan contract to review, sign and return to the lender.
Your funds will be cleared once all the signed documentation is reviewed. Your lender (or your new lender if you're changing lenders) will arrange settlement of your existing loan and establishment
of your new loan.
There are many reasons why you may want to refinance your mortgage. Before taking any action it's important to talk with your broker. They can help you to select the best loan product for your needs, based on your individual circumstances.
| | |
| --- | --- |
| Posted on 1 December, 2016 at 0:55 | |
A new baby completely changes your life. Are you also prepared for how a new baby might affect your chances of buying a home? Here are some things to consider before you submit your application.
When a lender assesses your home loan application, they look at your income, assets, debts and expenses before deciding whether they think you can make the repayments. Those figures are likely to change when you have your first child. That means your eligibility for a home loan could also change.
CHANGES TO YOUR INCOME
A lender needs to know that your income will cover your mortgage repayments, even while someone's taking time off work to be a new mum or dad.
If you're the primary carer and you plan to leave employment temporarily or indefinitely, the loss of your income will affect your household income. When you're applying for a loan and planning to take an employment break, you may need a letter from your employer confirming your return-to-work income.
Both parents may be eligible for parental leave. In many cases the parental leave pay will be lower than your regular income. To get an idea of what your new income will be, figure out how much parental leave you plan to take. Also speak to your employer to find out whether they offer any additional entitlements. A financial planner will be able to discuss your personal situation, including any tax benefits you might qualify for.
COST OF RAISING A CHILD
When you calculate your expenses, you'll need to factor in the cost of raising your child. As a guide, a University of Canberra study estimated that low income ($1,160/week) families spend on average 7.4% of their earnings to raise a child aged 0–4, whereas high income ($4,984/week) families on average spend 4.6%.
Whatever your income, when you have a child your ongoing expenses will go up. This means you'll have less money to make home loan repayments, so the amount you'll be able to borrow may be less.
COST OF THE LOAN
Before deciding on a home loan product, research the likely cost of the loan and the size of the repayments. Many lenders, brokers and real estate websites have free tools and calculators. The following items will affect your repayments:
• The amount you borrow.
• The length of the loan; the average home loan is 25–30 years.
• The interest rate.
• Whether the interest rate is fixed, variable or combined.
YOUR FINANCIAL COMMITMENTS
A mortgage is a financial commitment – and so is a baby. When you're preparing to take on both at the same time, it's a good idea to look at the whole picture.
First, assess your current financial situation by pulling together information about your income and expenses, including any existing loans. What repayments can you afford? Then, using this information, adjust the amounts to reflect your income and expenses after having your child. What does that do to your home loan repayments?
Although raising a child will be an added expense, you may find that you can reduce your discretionary costs – such as dinners and holidays. Depending on how much you can reduce, this may even give you about the same financial capacity. Or perhaps you can still afford to service a mortgage but may not be able to borrow as much as you first thought. You'll need to decide whether a mortgage is a worthwhile debt, given that your household income and expenses will change when your baby comes along. Do you want to start a family now, or do you want to build a nest? An informed decision might make both possible if you understand the financial changes a child will bring.
To discuss your home loan options, contact your mortgage broker.
www.financestreet.com.au
| | |
| --- | --- |
| Posted on 29 November, 2016 at 22:55 | |
The real estate market can be tough for young adults, but as a parent you may be able to lend a helping hand. We tell you how. 
1.Parent-to-child loan
A parent-to-child loan is when a parent lends their child money. This is a formal, legally binding arrangement, administered by an independent third party. At the start of the loan period, both parties agree to terms including repayment amounts, a schedule and a process to manage defaults.
Benefits: You can set generous terms for your child, but your assets, savings and credit rating are somewhat protected as you are not the borrower.
Drawbacks: There are legal implications for your child if they have a spouse and the relationship breaks down, in that the spouse could try to claim some of the loan proceeds as an asset of the relationship to which they are entitled. There are also tax considerations for both parties.
2.Family guarantee
If your child doesn't have enough security for a mortgage, you could provide a family guarantee. This is where you use some of the equity in your own home as part of the security. For example, your equity might cover 20% of the security, and your child's new property would be the other 80%. It's also known as a guarantor loan.
This can be a temporary arrangement until your child has paid down the loan to an acceptable level.
Benefits: You have the option of guaranteeing only a portion of the loan.
Drawbacks: If your child defaults, your assets are at risk.
3.Becoming a co-applicant
You can help your child secure a loan if you sign on as a co-applicant. This means you're equally as responsible as your child for meeting repayments. The lender will consider your assets in its borrower's assessment.
Benefits: Your child can obtain a loan with a low income.
Drawbacks: If your child stops making repayments, you're responsible for making them. If you can't make the repayments, it will affect your credit rating.
4.Gift
When you give your child money but don't expect it to be repaid, it's considered a gift. You may need to sign a statement to say it's a gift, not a loan.
Benefits: You can provide financial help, possibly without the legal, tax or financial
implications of a formal arrangement.
Drawbacks: If your child has a spouse and their relationship breaks down, the former partner could make a claim for the property.
5.Assistance in kind
If you're risk averse, consider providing assistance in kind; that is, covering some of the expenses that come along with buying a property. You could pay for services such as a property survey or conveyancing fees, or help with stamp duty.
Benefits: You can give practical financial assistance.
Drawbacks: The amount of money you provide may be more than what your child ends up spending. For example, you might want to contribute $20,000 but the services cost $15,000. In this case, the rest of the amount is subject to the terms of a gift or loan.  Make sure you're well informed about your options when giving or lending money so you can remain in the best position to help your child become a home owner. You can contact your mortgage broker to discuss the right financial arrangement for your family.
Courtesy of Your Loan Hub                                          
| | |
| --- | --- |
| Posted on 17 January, 2016 at 3:45 | |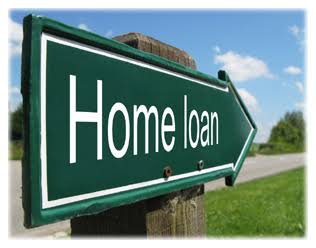 2016 is well and truly here.  Now you've settled in to the New Year it is the perfect time to review your current financial position.  For most people, their home is their biggest asset, and it's the easiest place to find some savings - now and in the future. There is a great variety of home loan products in the market offering historically low rates, so if you have had your current loan for more than 2 years you might be paying more than you need to.  A simple review with your mortgage broker is a complimenatary service, so why not call Brad at Finance Street to organise a convenient time to discuss your financial situation.  This way you can have the confidence in knowing you have the best deal for you.
/